WE ARE A FULL-SERVICE INTERIOR DESIGN COMPANY BASED IN HONG-KONG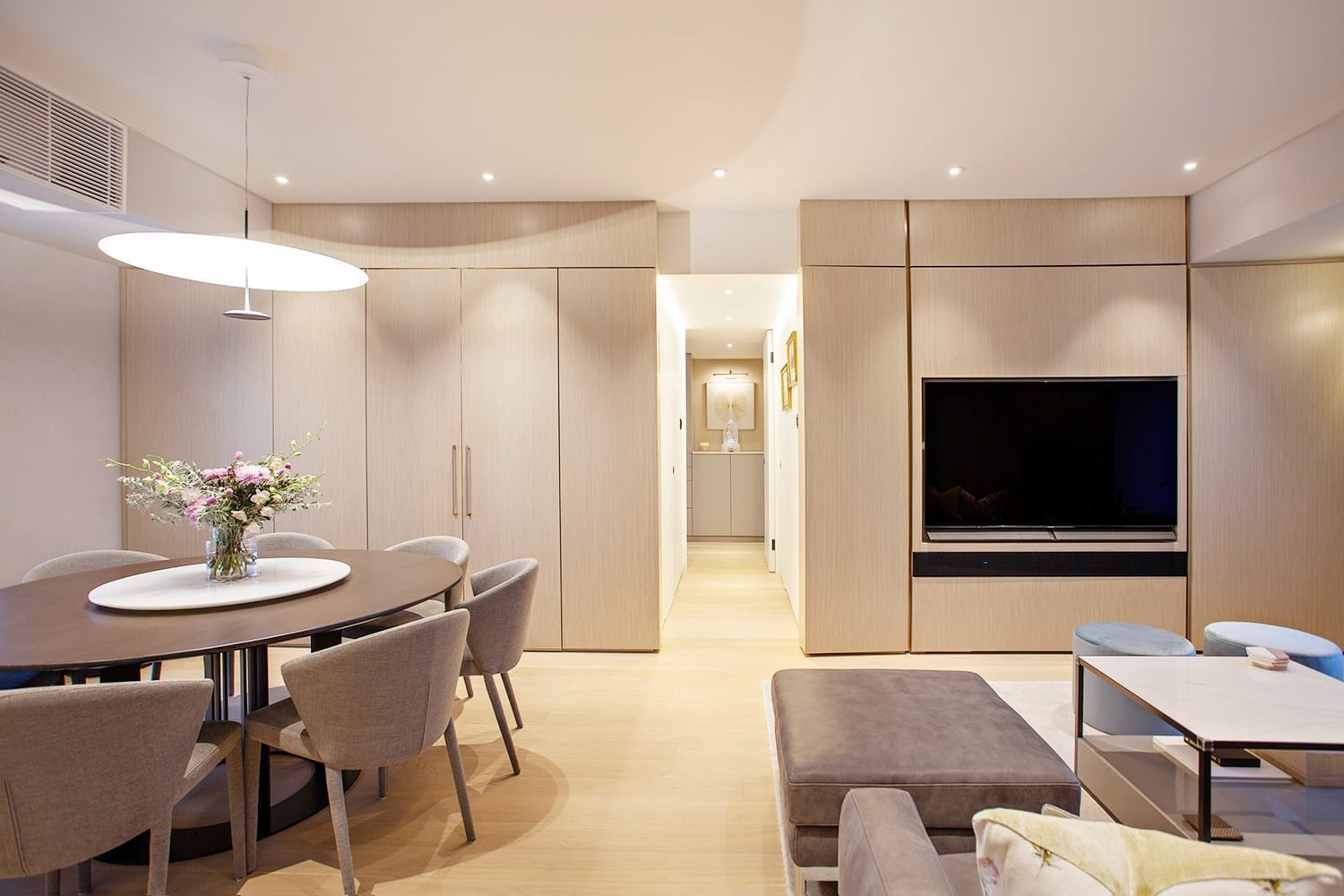 We will work with you on your dream space, translating your vision in to plans, elevations, sections and renders. We will also study every single architectural detail to make sure it's all well thought out. We will specify all the  materials and finishes as well as all the furniture and fixtures, draw your cabinetry and all the bespoke pieces on the project. Finally we will offload all this information to your builder to make sure he understands our approach and is able to execute the project, 
We will hold your hand through all the construction process until the day that you move in. Visit the site as much as needed and collaborating with your architects and builders to ensure the final product is up to standard. We will keep track on cost and budget and help you source all the furniture and coordinate deliveries, we will even take you shopping for accessories and help you set it all up and decorate your space to get the magazine look!  
We will draw your home plan and elevations, produce style mood-boards and furniture selection with an itemised list of the pieces you are going to need in your new space. You can decide if you prefer to shop yourself or we do the purchasing and coordinating deliveries for you .If you choose this option we will also schedule a two days transformation where we will come in to your house unpack all the boxes and set up L.A style!
If you have enough time on your hands and you are willing to do all the heavy lifting yourself (like measuring installing and shopping) The e-design service might be all you need! After your brief we will work together on your design scheme and present it to you via email. You will receive plans and mood-boards and a list of recommended furniture and accessories.  You can take it from there and execute the project on your own time and rules!